Add Google Analytics code to your website
|

Views: 13230
You're welcome to add Google Analytics to any site to augment the stats that we already provide for each site. It's a free tool enabling you to analyze your website traffic in more depth.
To add Google Analytics to your site, sign-up for an account and add your site to that account.

Google will provide you with a block of code to add to your site. Copy this code - and paste to a specific area of our editor, as below.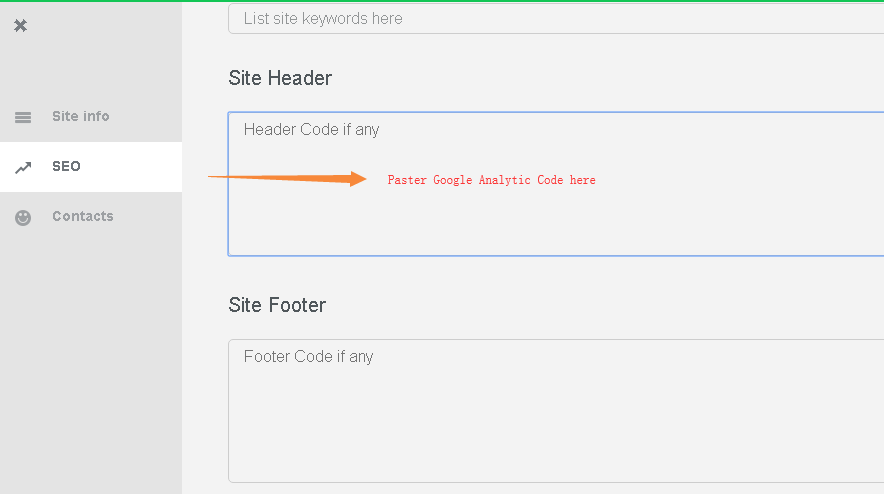 Click Save at the bottom of page, and publish the website.
OnlineNIC's mission is to help you grow business, no matter you are small or big.
Join our free reseller program with more than 10,000 resellers worldwide
Join Our Newsletter & Marketing Communication
We'll send you news and offers.