How to connect MySQL Remotely?
|

Views: 17149
Allowing remote MySQL connections is often done to enable a program on your personal computer to access a database on the server.
What you need to do is to go to cpanel >> Remote MySQL
Enable Your Computer as an Access Host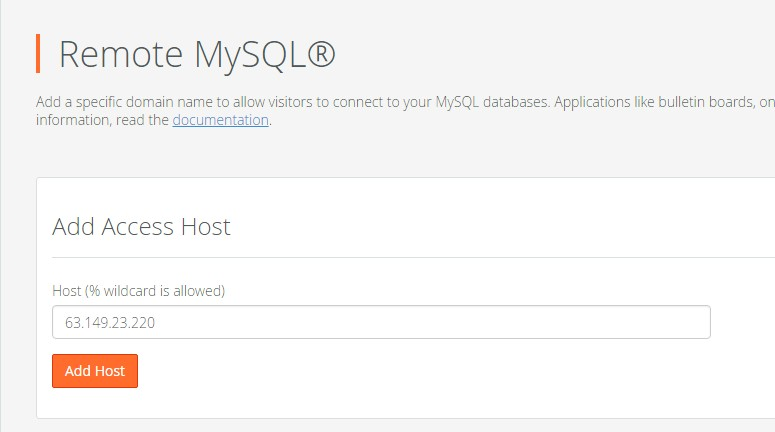 By default, all IPs are blocked and must be added to an access list in order to access the server. So, before connecting to MySQL from another computer, the connecting computer must be enabled as an Access Host.
OnlineNIC's mission is to help you grow business, no matter you are small or big.
Join our free reseller program with more than 10,000 resellers worldwide
Join Our Newsletter & Marketing Communication
We'll send you news and offers.