SSL Certificates
A complete solution for protecting user data and preventing identity theft.
SSL reassures visitors that your site is safe, leading to greater customer trust and increasing reliability for your business and brand.

View more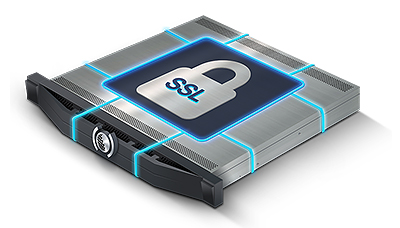 What is SSL/TLS Certificate?
SSL or TLS (Transport Layer Security) certificates are data files that bind a cryptographic key to the details of an organization. When SSL/TLS certificate is installed on a web server, it enables a secure connection between the web server and the browser that connects to it. The website's URL is prefixed with "https" instead of "http" and a padlock is shown on the address bar. If the website uses an extended validation (EV) certificate, then the browser may also show a green address bar.
Show your customer that your website is secure!
Buy more years,save more money!
For Multi-Domain
Money saver
1 year
$117/year
ECC
Fast, affordable
Sectigo Multi-Domain SSL
A Sectigo SSL Certificate is the quickest and most cost effective way for an online business to protect customer transactions. Apart from their low cost, each certificate also comes with a great value-add package, which makes them perfect for small to medium size businesses. Multi-domain certificates is to secure all your domain names in one certificate, which makes management easy and quick.
24*7*365 Support
Customer satisfaction is always our priority!
Feel free to contact our highly experienced support team anytime for troubleshootings or technical solutions through:
OnlineNIC's mission is to help you grow business, no matter you are small or big.
Join our free reseller program with more than 10,000 resellers worldwide
Join Our Newsletter & Marketing Communication
We'll send you news and offers.